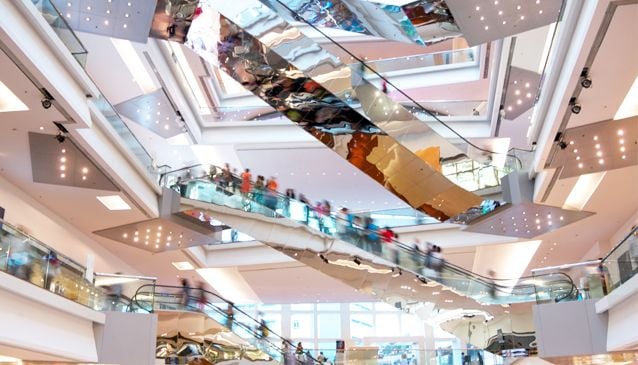 Hong Kong - The Nirvana of Shopping
Retreats & Relaxation
Causeway Bay is the place to shop in Hong Kong for locals and tourists alike
Hong Kong shopping has always been a wonderland for tourists, showcasing a wide variety of tax-free products from all over the world. This shopping nirvana offers good finds for a broad range of taste and carters to shoppers with different budgets.
Street Markets
If you are in search of the cheapest bargains, be ready to haggle for great and unique finds in the street markets of Hong Kong. For the adventurous shoppers, the stalls in these streets reward travelers, with patience and a sharp eye with unique and reasonably-priced items and treasures, suited for both personal use and souvenir items to bring home to your loved ones.
Do you want to have a unique souvenir that screams "I went to Hong Kong!"? Stanley Market is the perfect place to purchase something for family and friends back at home. The place is packed with stalls selling silk collectibles, Chinese artwork and other locally- made products that embody the true culture of Hong Kong. Stanley market is open from 10:30am-6:30pm. It is accessible through MTR Hong Kong Station Exit D and a bus ride (6,6A,6X,66 or 260) from Exchange Square Bus Terminal, Central.
Two well-known markets are located in Kowloon . Mongkok's famous Ladies' Market in Tung Choi Street offers reasonably priced women's clothing, bags, shoes and accessories. Toys, children's clothing, men's clothing, belts, and gadget accessories are also available. Temple street night market, also located in Kowloon and open from 4pm till midnight, offers a variety of clothes, electronic gadgets, watches, and other items, housed in brightly lit kiosks. Food stalls that offer local street food, snacks and drinks, conveniently packed and suited to be eaten while walking around tempt shoppers' appetite. Ladies' Market is accessible through MTR Mongkok station exit E2, while Temple street night market is accessible through Jordan Station exit A.
Jardine's Crescent, accessible through MTR Causeway Bay station, is a roadside market, which offers cheap finds. Clothes, bags, accessories, household items and other local products are sold in Jardine's Crescent. After taking a stroll in Jardine's Crescent, you can go around Causeway Bay.
Brands, Brands, Brands!
Causeway bay
Causeway Bay is the place to shop in Hong Kong for locals and tourists alike, housing a wide variety of stores- from international brands to shopping malls and small bargain boutiques. Don't underestimate the vastness of this shopping paradise! Allot one whole day to shop and walk through Causeway Bay, for carefree and fulfilling shopping. Hugo Boss, Burberry, Enzo Angiolini, Nine West, Steven by Steve Madden, Marc by Marc Jacobs, DKNY, Guess, Bosini, Zara, Muji and Uniqlo are just some of the known brands represented in the area. The place also has stores that have more attractive prices like Maple, which is a popular choice for teenage shoppers, as well as locally designed brands. Shopping malls are also present in the area. Causeway Bay is truly a shopping paradise where variety is never an issue.
Admiralty
Admiralty is well known for Pacific Place , a shopping mall that represents high-class brands. It harbors 140 stores, including number of pricey but well-known local restaurants where you could dine in fashion. If you're in search for a luxurious afternoon stroll Pacific Place in Admiralty is the place for you. It is accessible through MTR Admiralty station.
Electronics and Gadgets
There are three popular computer and electronics shopping districts in Hong Kong. Being a free port, Hong Kong is loved by tourists for cheaper bargains on electronics. And since you are looking for great, reasonably priced goods anyway, you might as well try to haggle! Most electronic kiosks allow haggling, and the more you buy, the more you should ask for lower prices.
But where to shop for these cheap Hong Kong electronics? 298 Computer Zone and Wanchai Computer Centre are both located in Hennesy Road, Wanchai. You can canvas in both establishments until you are able to find that specific gadget you have been wanting for so long, at the most reasonable price.
If you are feeling energetic and ready for a bigger place to look for electronics, MongKok is the venue to do so. MongKok is accessible through MTR and is not limited to electronic boutiques, so one could shop for other items to satisfy your shopping frenzy. MongKok is home to more than a handful stores that sell mobile phones, MP3 players, and the like. They sell originals and knockoffs alike.
Golden Computer Arcade and Golden Shopping centre, both in Sham Shui Po also offer a wide array of electronic and gadget kiosks. These centers are accessible through MTR Sham Shui Po station.