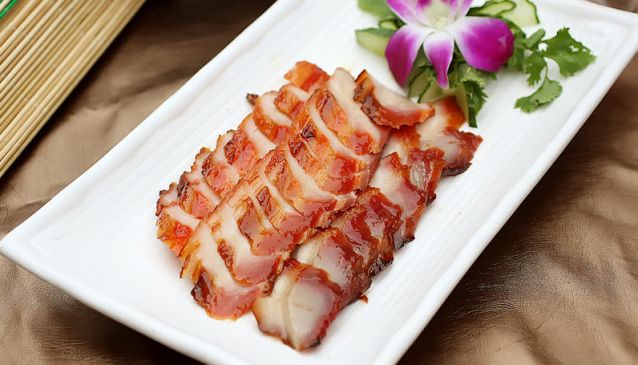 Cantonese Cuisine in Hong Kong
Food & Drink
Cantonese cuisine has shaped how the world perceives Chinese cooking for the past centuries
Hong Kong truly is Asia's culinary capital. It has earned its right to be labeled as "World's Fair of Food" as, for years, it has been serving the best Cantonese dishes and creating fusion for other Asian and Western cuisine. Tracing its history back to early Cantonese immigrants and long years of international commerce under the British colony, Hong Kong has developed its own variety of food in every class through these influences.
Canton, also known as Guangdong or Guangzhou, is a province in southern China. It has always been famous for its food. During the 1920s, Hong Kong cooks would go to Canton and train during their formative years. As a result, Cantonese cuisine slowly trickled down to the culinary scene in Hong Kong restaurants. It was renowned with congee and sharks fin soup made available to peasants and working class. Today, Cantonese cuisine has remained the backbone of home-cooking and dine-out meals for Hong Kong households as majority of its population is Chinese.
Cantonese cuisine, which is known all over the world for its simple cooking methods, mild taste, and freshness, has shaped how the world perceives Chinese cooking for the past centuries. Many traditional Cantonese cooks prefer balanced flavors and less grease as they maintain the freshness and quality of each ingredient. Spices and sauces are used sparingly so as to retain the original flavor of the primary ingredients. Cantonese dishes are usually served with white plain rice. These delectable dishes have then been refined with international tastes due to the commerce that transpired in the country more than half a century ago. These can be found from the smallest hawkers to the most expensive restaurants in Hong Kong. Famous Cantonese dishes are dim sum, steamed seafood, sweet and sour pork, congee with lean pork and century egg, and stir-fried vegetables and fish, poached chicken, mooncake, wife cake, and herbal tea. International influences from its colonizers have also produced favorites such as egg tarts and Hong Kong-style milk tea.
People eat five times a day: breakfast in the morning, lunch at noon, afternoon tea at 3 o'clock in the afternoon, dinner during evening, and siu yeh at 10 o'clock in the evening or later. Many forms of food stalls have come about to cater to these eating habits. Hawker stalls are basically street food stalls that offer fish balls, chestnuts, and put chai ko (sweet pudding cake made of different kinds of steamed sugar and other ingredients). These are mobile carts usually operated by one or two persons.
Also from Cantonese origin is the dai pai dong which are small Chinese restaurants that offer outdoor casual dining. They serve mostly Cantonese dishes like congee and wanton noodles. It is the Asian equivalent of al fresco dining and is recommended to be experienced at night time or early in the morning. For snacks, speciality stores are widespread in Hong Kong. Beef jerky, dried squid, and other types of dried goods are readily available here. These goods are ideal souvenirs for relatives and friends back home as they are easy to carry and have the unique Chinese cuisine taste.
Hong Kong's culinary scene is always abuzz. With its restaurant industry serving as a major economic contributor, Chinese restaurants are abundant in Hong Kong. Its small geographical size contains a high number of restaurants per unit area. They usually range from fast food style, tea houses, and fine dining restaurants. Each restaurant does not go without serving dim sum which is probably the most well-known trademark Cantonese dish. Its bases include meat, seafood, vegetables, as well as desserts and fruits. Baskets of dim sum are usually carted around in restaurants where customers can freely choose what they want. Eating dim sum is customarily enjoyed by families during weekends. For the complete dim sum experience that has been around for almost a century, try Lin Heung Kui at Des Voeux Rd. W., Sheung Wan.
To complement the plump and tasty dim sum come yum cha. Literally means "drink tea", this drink is traditionally paired with dim sum and other sumptuous dishes. Tea culture is very prominent in Hong Kong that traces its roots back to the Qing Dynasty. It may also be connected to its years under the British rule where tea is traditionally served with biscuits and scones in the afternoon.
For desserts, most Cantonese restaurants offer tong sui, literally meaning sugar water. These are often served after the evening meal. There are many varieties like red bean soup, black sesame soup, and sweet potato soup. You may choose to have it served hot or cold.
Hong Kong also boasts of its delectable and famous pastries. It is home to the wife cake and egg tarts. These pastries both originated from Canton, but some have been fused with international tastes to cater to the changing appetite of the people.
Lou pho piang (literally "wife cake") is made of winter melon paste, white sugar and flour to make some crispy and delicate winter melon pastry. Its name comes from a legend that there was once a chef who became ill one day. Because they were so poor, he had to sell his wife to slavery. The chef then made cakes to redeem his wife. As it was so good, he was able to redeem his wife using the money he earned from selling cakes.
Another much loved and well-known pastry is Hong Kong's famous egg tarts. It is a favorite amongst locals and a must-try for tourists. It is differentiated from western counterparts as there is no other pie with an outer pastry crust with an egg custard filling. Its creation requires skillful technique and patience as layers of flour and butter are put together to create the perfect egg tart. Locals and tourists rave about egg tarts from Maxim's Cake Shop and Tai Cheong bakery as being the best of their kind.
Enjoy the best Cantonese cuisine from day until night time at Hong Kong's busy culinary centers. You will definitely never get hungry with the rich food, scenery, and culture this place brings.