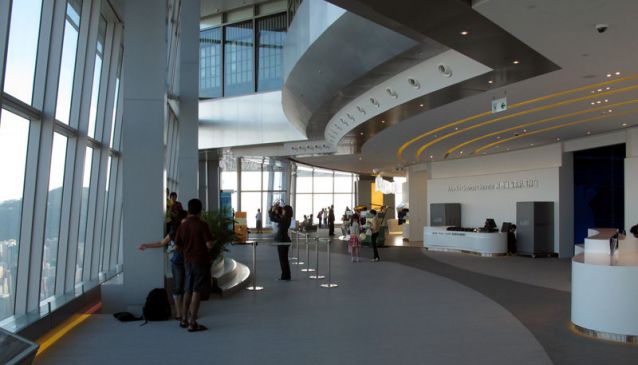 Hong Kong for Shutterbugs
Family Fun
Travelling allows us to appreciate the unfamiliar and opens our minds to obscure possibilities. This is why we, most of the time, want to capture the most interesting places or moments in our travel – for the sake of bringing back home the new experiences we have enjoyed and learned from. Due to the time limitations of travel, though, a photographer must know which places are going to be equally magnificent in photos as they are in reality. In Hong Kong, these are the following:
Sky 100
The Sky100 is located in the tallest building in the city and is one of the top attractions in Hong Kong, and it offers a 360-degree indoor panoramic view of Hong Kong. It also serves as a local tourist information center with free multi-media devices. It serves as an introduction to Hong Kong's tourist sites and provides advice on the best places to visit in Hong Kong. Although it is only an indoor deck with few exhibits, it is best that photographers make this their first stop, in order to make a list of the places that interest them according to their favorite subjects.
Also known as the Tian Tan Buddha Temple, and found on the verdant island of Lantau, this Hong Kong landmark is stunning from every angle. The symmetry of its architecture is perfect for photographers who revel in portrait or landscape photography. The stairs leading to the Giant Golden Buddha make the view even more appealing as people use these steps to level with the Golden Buddha at the least in pictures. Also, the blue background of the sky makes the scene more divine.
Every day at 8pm, the Victoria Harbour becomes the most vibrant part of the city, due to the Symphony of Lights lighting and music show. More than 44 skyscrapers take part in the show, both on Hong Kong Island and the Kowloon Peninsula, and laser lights can be seen everywhere, pointing to different directions, then meeting each other as they dance in the sky.
Known as having the most stylish architecture in Hong Kong, and as the best spot to get a bird's eye sweep of the scenery, the Victoria Peak is where most couples have their pictures taken, with the skyscrapers of Hong Kong Island and the Kowloon Peninsula forming a striking backdrop. The appetizing dishes in top-class restaurants here deserve the attention of your lens, too, as their presentation is world-class. Also, Madame Tussauds Wax Museum can also be found here, so don't miss your chance to have a picture taken with the world's most famous icons!
A picture of the sunset by a beach always makes it onto a photographer's bucket list. Here in Stanley Beach, you can cross that one out! Boasting a romantic setting because of its al fresco dining, landscape and night photography are best achieved here. Capture sweet moments of random couples or take your seat in one restaurant and try its specialty. Food photography is another activity here. Note that a nearby street market (Stanley Market) might divide your attention as it will show you historical and modern works of art that are worth some clicks too.
Here, you will have to make a choice between shooting a picture of the cable car from below or shoot the world from above while riding in it. The latter is more exciting, right? Aside from the cable ride, you can enjoy a themed village with stores, the architecture of which is inspired by different countries. Treat Ngong Ping as a small global village to explore, and you'll definitely grow fond taking pictures of the smallest detail you find, whether it's an exhibit, a street lamp, a store title, or the dogs that tourists bring here.
Moments of happiness are always the sights we want to capture and save for viewing in the future. Since Hong Kong Disneyland happens to be the "happiest place on earth", it is here where you'll probably tire yourself from shooting every moment. Whether you're blissfully riding a carousel, merrily riding the Ferris wheel, or dizzily riding the spinning teacups, a camera must always come handy to catch the ephemeral feeling of being a kid again. More specially, the theme park features different areas for every special occasion, such as Halloween, Christmas, and Chinese New Year, therefore, there's always something new to see and capture!
A garden may be known as a good venue for shooting photographs for events such as weddings, anniversaries, or reunions. However, though there isn't any special occasion, this park is always noteworthy to visit because of the many flora and fauna species that can be found here. It can even be mistaken for a zoo! Here, a photographer has the chance to enhance macro photography skills by using animals (such as birds, mammals and reptiles) insects, and plants as subjects.