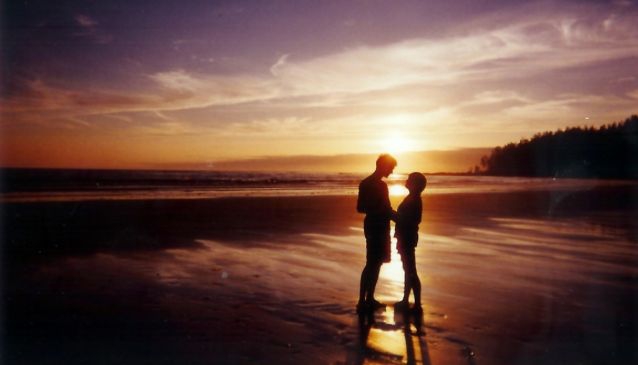 Top 10 Romantic Restaurants in Hong Kong 
Food & Drink
When we get used to have our partners in lives, we just take everything for granted and neglect the importance to keep romance alive. In fact, you don't really have to have a special occasion to host a romantic dinner. All you need are a small plan, a few good words, a little passion and a fancy restaurant.
Sometimes we were so fully occupied by the needs of the outside world and not enough time and focus left over for our loves. We all fail the promises we made together at the early days of love, when strong emotions are still dominating. Replaced by routines and commitments, we do need ways to keep the fire burning and show how much we truly care about each other.
So pick up your phone, make a booking, and do a warm surprise now!
Ambrosia Oyster
If street night view is how you define romantic, this is definitely a right place for you. Through French windows, you can enjoy the 270-degree view of Tsim Sha Tsui including neon signs, traffic, pedestrians, residential buildings, sky and more. Click above link for more information & Virtual tour.
Pearl on the Peak
Located at the top of Victoria Peak, Pearl on the Peak offers 270-degree city night view. Right here you can see the main skyscrapers in Hong Kong such as Bank of China, International Financial Centre, and Sky 100. Alfresco seats are also available for who admire the fresh air upon the one of the busiest cities in the world.
Address: Shop 2, Level 1, The Peak Tower, The Peak
Contact: 2849 5123
Caprice
Fine wine, candles and chandeliers seem essential for romantic dining. Caprice provides around 1100 wine selection from all over the world. The French restaurant is located on the 6/F of Four Seasons Hotel. Customer can find high standard of dining experience as we well as the dramatic view of Victoria harbor. Window-side seats are extremely popular!
Address: Podium 6, Four Seasons Hotel Hong Kong, 8 Finance Street, Central
Contact: 3196 8888
Café Gray Deluxe
Named after the famous chef Gray Kunz, Café Gray Deluxe is located on 49/F in Admiralty. It is needless to explain much about the views. The ambiance is cozy & warm along with gray and brown theme color. It is an ideal place for afternoon tea set for $HKD240 each. Signature dishes include Macaroon, Limoncello Organic Chicken, Prunes, Sweet Corn & Summer Vegetables, with Lemon Pappardelle.
Address: L49 The Upper House, Pacific Place, 88 Queensway, Admiralty
Contact: 3968 1106
The Steak House Winebar + Grill
Not only specializing in steak & grill, surprisingly, The Steak House Winebar + Grill is also best known of its dessert. Some must-try dishes include matcha-green tea and milk chocolate glaze, chocolate fondant, dry aged prime beef and mocha Alaska. Note that it uses charcoal grill for steak which is not very common in Hong Kong.
Address: LG, InterContinental Hong Kong, 18 Salisbury Road, Tsim Sha Tsui
Contact: 2313 2323
Le Marron
Le Marron is more like a private kitchen. You have to ring the bell and wait for service when you arrive. The style is not quiet luxury but very romantic and stylish instead. It is a bit small but there are sliding doors separating tables. That means customers can stay real close in a private room. It's really nice for first date or anniversary. You will notice a wood piano and other authentic decorations. Signature dishes include Pan Fried Foie Gras, Baked Burgundy Escargots, and Pan Seared Black Cod.
Address: 12/F Ying Kwong Building, 2-6 Yee Wo Street, Causeway Bay
Contact: 2881 6662
Yamm
Located at the lobby level of The Mira, Yamm prides itself in providing international food in a very comfort and relaxed area. High ceiling, plenty of space, and modern decor, it is a restaurant inside a 5-star hotel. Buffet covers a nice range of selection from Western to Asian, hot to cold. A la carte is available. Signature dishes include salmon confit, parma ham, roasted pork neck, coconut cream tapioca, and chestnut tart.
Address: The Mira, 118 Nathan Road., Tsim Sha Tsui, Hong Kong
Contact: 23155111
Amigo
Amigo is highly recommended for special occasions or wedding proposals. Located near to the Happy Valley Racecourse, the French restaurant looks like an old castle. The interior is heavy and dark. Wood decorations, antiques, paintings, and stair make you feel like staying in old Europe. Customers are treated as royalty and required to dress up. You will be served by experienced staff with white gloves. The atmosphere is truly romantic and live music is available.
Address: G/F, Amigo Mansion, 79A Wong Nai Chung Road, Happy Valley
Contact: 2577 2202
Amber
Located at the city centre, near to the HSBC Head Quarters, Amber nestles on the 7/F of Mandarin Oriental. You will have no problem finding the restaurant. The natural lighting and the warm tones creates a bright and cozy ambiance. There are sufficient rooms between tables to ensure comfortable seating and privacy. It serves mainly French and other western food. Signature dishes include olive bread, hokkaido corn soup, line caught Atlantic cod and more.
Address: 7/F, The Landmark Mandarin Oriental, 15 Queen's Road, Central
Contact: 2132 0066
The Pawn
Looking for a relaxed and casual day experience? Romance does not necessary be night and luxury. Snacks, British tea, desserts plus chitchat for hours can be equally impressive. The Pawn used to be a traditional local pawnshop before it was revitalized as an English restaurant. The Pawn itself – A modern & stylish English restaurant in an old Chinese heritage building, ideally reflects the cultural mix that make Hong Kong so special.
Address: 2-3/F, 62 Johnston Road, Wan Chai
Contact: 2866 3444