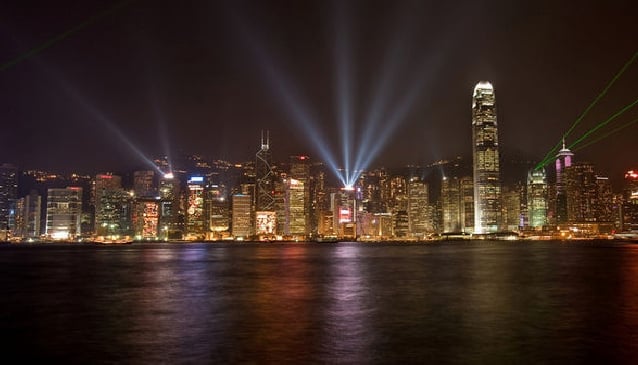 Yin & Yang - A Day & Night Hong Kong Tour
Inspiration
At any time of day, you won't be short of things to do in Hong Kong.
Hong Kong is a region that can be symbolized by Yin and Yang.
It is a region with a fine balance between Asian tradition and Western influence, a balance clearly separated by day and night, just like Yin is black and Yang is white. The day showcases the Chinese heritage such as the beauty of Hong Kong temples, parks, and museums, while the night comes alive as huge malls, night markets, international bars and restaurants take the spotlight. At any time of day, you won't be short of things to do in Hong Kong.
The Yang: Morning
Tall buildings shadow the streets, people in school uniforms and office attires fill up the buses and the subway, old people exercise in parks, the sound of frying pans, bowls, and utensils is heard and the whiff of Cantonese fare gnaws at your stomach when you pass by local restaurants as they prepare their food for the day – this is the usual scene of Hong Kong at the dawn of the day. The best way to begin your day on a positive note is by sipping a soothing yet energizing cup of tea from a Hong Kong tea shop nearby.(The most famous tea shop is the Best Tea House in Kowloon).Head to Wong Tai Sin temple and hear your fortunes straight from old fortune tellers that have been practicing fortune telling for years. But even if you're not interested in having your future read, paying the temple a visit is still worthwhile as you'll surely be mesmerized by the scene of devotees lighting candles while chanting their prayers and the antique statues of Buddha enshrined inside the temple. Morning is also the perfect time to visit Lantau , where the Giant Buddha, Ngong Ping 360 cable car and village, and Lantau Link are situated. These places offer a majestic panoramic view of Lantau's surroundings, and are great spots for beautiful photos of . After tiring yourself from touring these places, go to a local Hong Kong restaurant to devour an array of specialty dim sum for lunch. (The most famous areDin Tai Fung and Crystal Jade La Mian Xiao Long Bao). It is also best to tour Hong Kong's history and deep-rooted culture by visiting their parks and museums. Top picks are Hong Kong Park, Kowloon Park, Hong Kong Space Museum, and Lam Tsuen Wishing Trees.
The Shift: Afternoon
As the day goes on, you can see that Hong Kong's face shifts from being a mecca of Asian tradition to an embodiment of Western development. Witness this by going to Victoria Peak via the Peak Tram. In good weather you can end the day with the best view in Hong Kong of the epic sunset that will surely soothe your soul and entice your senses – the kind of dramatic scenery that will keep you coming back.
The Yin: Evening
Not long after, you'll see that the moon has risen and the stars are out in full glow. But the neon lights of the skyline glow even brighter, leaving plenty of time for sightseeing in Hong Kong. All forms of contemporary art and entertainment are present in the buzzing Hong Kong nightlife. After enjoying Victoria Peak, come down town for a shopping frenzy of international brands in Tsim Sha Tsui. If you're price tag conscious, go instead toLadies Market and Temple Street Market in Mong Kok and Yau Ma Tei and haggle all you want on clothes, accessories, electronics, and other novelty items. Afterwards, you can relish the plentiful choices of international cuisines available in restaurants in Causeway Bay or Mong Kok. Take note that the night shouldn't end without you experiencing a party at SoHo and Lan Kwai Fong, or for the more adventurous a visit to the red-light district of Hong Kong called Wan Chai.
A day is enough to see the balanced lifestyle of Hong Kong people. All the places cited above signify that Hong Kong people practice conventional values but are still very much open to development and trying new things – the true Yin & Yang of Hong Kong.